We are YOUR Brokerage Firm, and YOUR Residential Appraisal Firm!
The Founders and their experienced Team are here to assist you with all your Real Estate needs.
Building MORE Than just total sale numbers or SOLD signs…
We take pride in building relationships with you, your family & friends for years to come. We go the extra mile.
We give more than a CMA…we provide Market Value!
We have been in the real estate field for over 28+ years & in the Tampa Bay area for over 32 years. Please contact us with any information you may need regarding the sale or purchase of your home or investment.
Knowledge is said to open doors.
In addition to helping you begin, this site will give you the tools necessary to navigate the entire process – from deciding whether you're ready to buy, all the way to that final proud step, getting the keys to your new home.
Now you can use this information to determine if you're ready to buy a home.
Whether you've spent years saving and preparing to buy a home, or are unsure if you can afford one, needing to sell or have your home appraised, the questions surrounding the tasks can feel endless. you can find the answers and peace of mind with us.
We build our business with RELATIONSHIPS…
NOT total numbers SOLD.
Competent to give you MORE than just a CMA!
Certifications:
Florida State Certified Residential Real Estate Appraiser RD1987
Florida Licensed Real Estate Broker
Florida Licensed Real Estate Sales Associates
FHA/HUD Approved
CREA/RAA Designation
Memberships:
National Association of Realtors Real Estate Appraisal Section
National Association of Realtors
Florida Association of Realtors
Pinellas Realtor Organization
MEET CAZ !
Caz is our Appraisal/Real Estate Coordinator, who helps keep our office running smoothly. She helps our clients with any and all questions and concerns.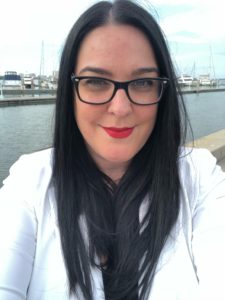 Let Us Prove IT!
"We are confident that you will be pleased with our efficiency, accuracy, professionalism, courtesy and attention given to every one of our clients. We are determined to make a difference in all your Real Estate needs".