3 Reasons Why You Should Be Using S&S Real Estate Service, Inc.
We are a leading provider of Real Estate Brokerage and Residential Valuations for the marketplace.
With 28+ years of experience in the business, we have a proven track record of reducing time, effort and cost in managing all your real estate transactions, from: Buying/Selling/ Residential Appraisals/ Consulting/ Estate Planning/ PMI removal/ Divorce/ Construction draws/ Appraisal reviews/ BPO reviews/ Market analysis.
The investment in our training and by bringing the latest technology available, has helped our clients greatly reduce their time, stress & workload.
Experienced Real Estate Broker
"True Value"
Home Analysis
Competitive Fees
Your Neighbors Love
S&S Real Estate Service, Inc.
Mark & Donna - Madeira Beach, Fl
"Linda and Lindsey at S&S Real Estate Service really are different from others with whom I have worked in the past. First of all, they listen - they listened to our situation, asked questions, and then helped us both take the steps to prepare our properties for sale. Second, they are full service in that they also provide real state appraisals. Since they have been doing this in the Florida Suncoast for almost 30 years, they "know the market." Third, this wealth of knowledge in both areas paid dividends for us. In two cases - once in 2014 and again in late 2017, they got results - moving both of our properties within a week and for more money than we had hoped. We look forward to working with Linda and Lindsey again soon to buy our next home!"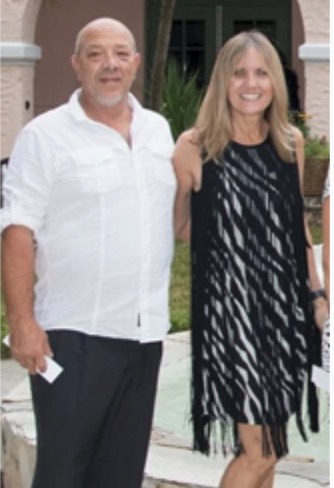 Mike & Kathy - New Port Richey, FL
S&S Real Estate Service, Inc. is hands down the best real estate company we have EVER used! Linda & Lindsey sold our home in less than a week, and found us our new, beautiful home, exactly where we wanted to be. They went above and beyond our expectations! I would recommend them to anyone!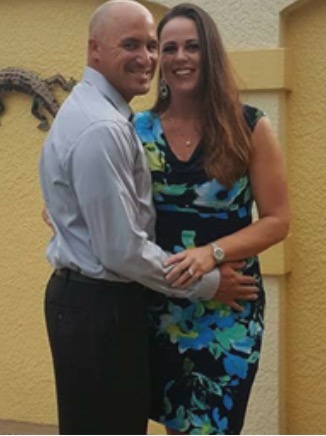 Don & Kim - Spring Hill, Fl
S&S Real Estate Service, Inc. is the absolute best! We use Linda and Lindsey to sell and buy our homes. When we sold our last home, S&S listed the house for exactly what we wanted them to, and not only did the house sell in less than 1 week, it sold for thousands over our asking price! After selling our home so quickly, Linda and Lindsey continued to work their magic, showing us new homes that had exactly what we were looking for. They never tried to talk us into anything we didn't want, or couldn't afford either. S&S worked hard and we found our dream home, luckily enough we were the first potential buyers to see the home as soon as it was listed and we put in an accepted offer the same day. S&S provides top notch service and goes above and beyond for their customers! You may start the business of buying and/or selling your home with S&S as a customer, but you will quickly realize you are treated just like family! We cannot recommend this amazing company enough for all your real estate, inspection and appraisal needs.
Joe & Caz - New Port Richey
My husband and I had the pleasure of working with S&S Real Estate Service earlier this year during the re-financing of our home. The whole process was so fast. The appointment was set almost immediately, they were at our house for the appraisal within 3 days and our mortgage company had the appraisal two days after that. Linda and Lindsey were professional, courteous and explained the process thoroughly so we knew exactly what to expect. Thanks to them, we were able to re-mortgage our home and pay off all of our credit card debt! I would definitely recommend them to anyone who needs an appraiser or a real estate agent.
FISERV/Integrated Loan Services
Our company has worked with S&S Real Estate Service, Inc for over 15 years, and we could not be more delighted with the service they have provided our company. They are always willing to help out in a jam, and complete their work in a timely accurate manner. Linda and Lindsey and their staff are knowledgeable and a pleasure to deal with. We hope to continue our business relationship for many years to come.
Mercantile Bank
Let me take this opportunity to thank you for working with us for the past 10 years. We have always found your appraisals to be of top quality and very rarely have any underwriting issues with them. We appreciate the way you work with our customers and are able to get our appraisals to us in a timely fashion. The addition of the ability to e-mail finished appraisals to us has shortened the time it takes us to turn a loan around.
Suntrust Bank
It is with pleasure that I write this letter of recommendation to thank you for your consistency as it relates to your professional manner in which you respond to our clients and the accuracy of your appraisals. We never have to worry about a missed closing date when using your company.
Cameron Family
Reliable... Competent... & took the time to listen to our needs when selling my parents home... Thank You S&S
Gulf Coast Mortgage
My company has been ordering real estate appraisals from S&S Real Estate Service, Inc. for the past ten years. Linda Sessa has been the appraiser on the majority of these reports. The reports she has produced have excellent quality and timely in their production. I would highly recommend S&S Real Estate Service, for any future residential real estate appraisal assignment
A. Bayly
We needed a certified appraisal to help reduce our homeowners insurance and we spoke with quite a few appraisal companies and felt confident in S&S Real Estate Service, they explained the processes and what we should expect and that made all the difference. Their knowledge took the worry away for us.